In the past month, Colorado has experienced some unusually mild weather, which may distress snow bunnies and snowboarders, but most residents have found this weather to be quite enjoyable. Saint Patrick's Day proved to be a lively holiday here in Fort Collins, with many locals flocking to nearby watering hole patios decked in green and engaging in many libations. Local hiking trails have have been more crowded than usual for the past few weekends as well as people taking advantage of the sunshine and the warmth. Many Coloradans find themselves finally pulling out their short-sleeved shirts and tank tops, and unfortunately, their flip flops out of storage. Although our state is not totally in the clear for warm weather just yet, spring time has finally arrived. What does this mean for your lawn? Well, you can actually see it again now that the snow has melted. Would you like to breathe some life back into your dormant lawn after this long winter? Spring is the perfect time for our lawn aeration services.
Why You Need Lawn Aeration
Colorado's dry, cool climate results in hard, compacted soil. Every year, lawns need to be aerated in order to loosen the soil and increase water propagation. Aerating your lawn also helps it to receive a sufficient amount of air, which decreases the amount of compaction in the soil and also helps to control thatch.
What Is Thatch?
Your lawn contains a loose layer of both dead and living stems, shoots, and roots that are located between the zone of vegetation and the surface of the soil. A thin layer of thatch is beneficial because it provides some insulation against extreme temperatures. However, excessive amounts of thatch in your lawn are actually detrimental to the health of your lawn, which is why it's important to aerate it.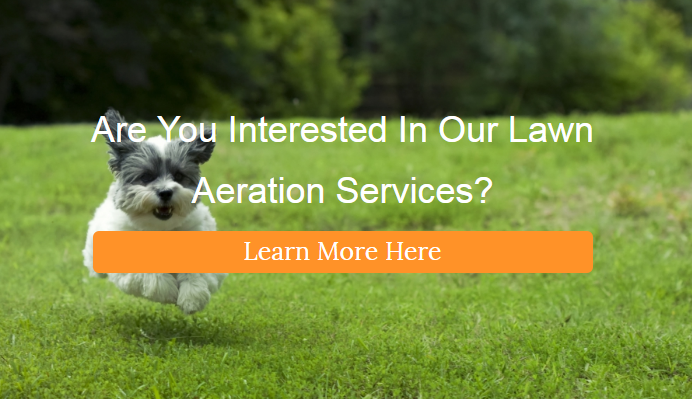 Benefits Of Lawn Aeration
When your soil is loosened through aeration, your lawn receives an increased amount of water propagation. This allows for your lawn to absorb more of the healthy nutrients that it needs in order to thrive. Just a few weeks following your lawn aeration service, your lawn will begin producing healthier, new root systems. These root systems result in filling your lawn with healthier, thicker, greener grass.
When Do I Begin?
Now! Elevated Lawns & Landscaping begins lawn aeration services as early as March. For optimal results, we recommend aerating your lawn this March through May, although we do offer aeration services during the mid-summer time as well.
Our Lawn Aeration Services
Most lawn companies offer aeration services in which plugs are pulled in a single pass. However, our lawn care company overlaps your lawn to pull more plugs at no additional charge. Other companies most likely will charge you double the cost for such a service, but we want  you to receive the best aeration services at the best price point.
Start this season off on the right foot by hiring our Fort Collins lawn care company to provide lawn aeration services in your yard. Elevated Lawns & Landscape will provide you the highest-quality landscaping services and excellent customer service as well.