Although we are still in the midst of winter here in Colorado, springtime is not that far away. At Elevated Lawns & Landscape, this means that we can begin lawn aeration services as early as March, which is less than a month away. You've probably seen aerated lawns and wondered the purpose of this procedure. Today, we would like to discuss the benefits of lawn aeration for your lawn in Fort Collins.
What Is Lawn Aeration?
Lawn aeration services are considered a standard part of lawn care, especially here in Colorado. The soil in our dry and arid climate is extremely compacted and dense because of its clay content. In order to promote a healthy lawn, the soil must be aerated to supply it with a sufficient amount of air. This decreases the amount of compaction in the soil and helps control thatch in lawns.
Thatch refers to the loose layer of both dead and living shoots, stems, and roots that form between the zone of vegetation and the surface of the soil. Although a thin layer of thatch is beneficial for insulating against extreme temperatures, excessive amounts of thatch can be detrimental to your lawn.
The Benefits Of Lawn Aeration
Aerating your lawn helps to loosen the soil and increase the amount of water propagation that your lawn receives. Therefore, healthy nutrients are then transferred into your lawn. In a couple of weeks following your aeration service, your lawn will begin producing new root systems. These roots systems will fill your lawn with thicker, greener, healthier grass.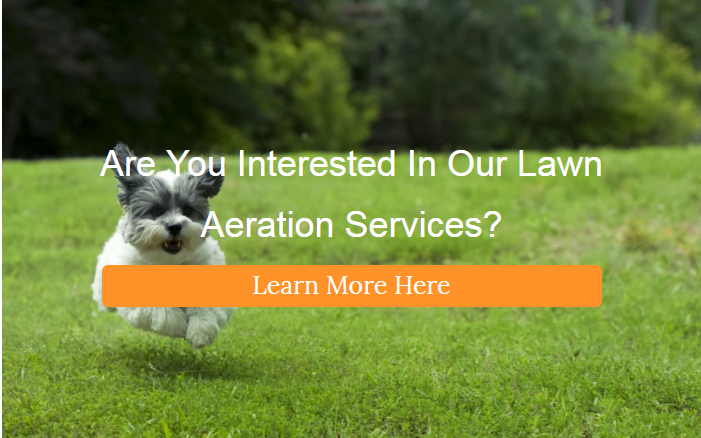 When Should I Aerate My Lawn?
Although we offer lawn aeration services year round, the most optimal times to aerate your lawn are in the months of October and April. However, if you have a severely compacted lawn, we can also aerate your lawn in the mid-summer months as well. Our Spring aeration services begin as early as March and go into the month of May. If you would like to aerate your lawn in the summer months, we offer our aeration services in July and August. Our fall aeration months are September through November.
Our Double Pass Lawn Aeration
Most lawn and landscaping companies perform aeration services that pull plugs in a single pass over your lawn. However, at Elevated Lawns & Landscape, we overlap your lawn to pull additional plugs at no extra charge. Other companies will most likely double their charge for this service, but we want for you to receive the best aeration services at the best cost.
How Should I Prepare For My Lawn Aeration Services?
All you need to do to prepare for our lawn aeration services is to mark your sprinkler heads prior to the services. For optimal results, we recommend watering your lawn the evening before we aerate your lawn.
After our harsh Colorado winters, our lawn aeration services can help to breathe life back into your lawn. Contact our Fort Collins lawn care company today to set up your lawn aeration appointment this spring.